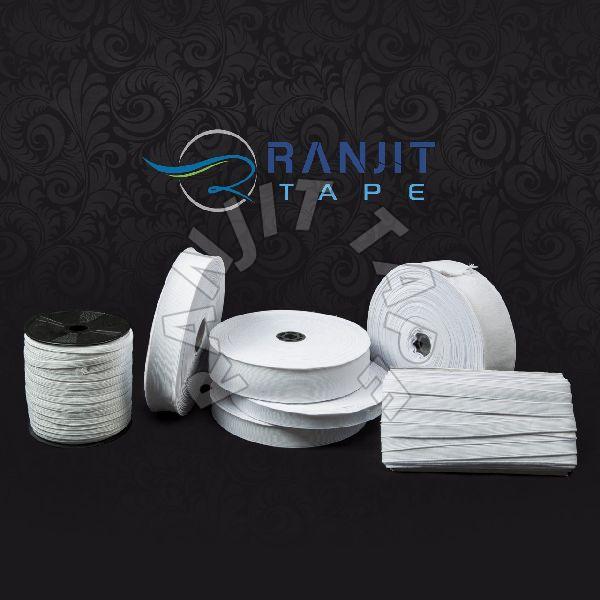 Weaving is the primary way by which fabric is formed. Woven fabrics are created by weaving the threads under and over and giving it a pattern. There are different types of woven fabrics available. Some are natural and some are human-made types of woven fabrics. These include broadcloth, denim, satin, silk, twill and Flannel. These fabric threads are made from linen, cotton, polyester, rayon and even bamboo.
Apart from this, there are certain things that you need to know. In this article, you will learn about woven fabrics and their cost, comfort, usage, and everything else necessary and vital.

What is the cost of narrow woven fabric tapes?
As in all industries, time and labour are reflected in the cost of the item that if produced in the industry. Similarly, woven fabrics are made out of looms and are made to be sturdy. The fabric doesn't stretch or shrink. It remains intact as it is. While this thing produces better quality clothing but also its cost of production is quite high.
Other fabrics such as knit are made with the help of a machine and can be directed out with the help of steam machines. These are very cheap to produce and are not so sturdy. This is why a pair of jeans will outlast a t-shirt.

What is the level of comfort?
The rigidity of woven fabrics is quite high. This is the reason why it is ideal for making thick clothes such as coveralls and jeans. This way it makes it comfortable and long-lasting. The knit fabric is quite soft and amazing.
Woven fabrics are flexible enough to move along with the body. It also stretches and expands with the body whenever necessary. One will love to wear it because of these features and super comfortable and helps your skin to breathe even under the layer of cloth.

Is it washable?
Most of the cotton narrow woven fabric tapes suppliers offer a quality range at reasonable rates. This is the reason why washing them is not a problem. All these products are easy laundry and they do not get wrinkles or shrink.
Other woven fabrics such as silk or linen need too much labour to wash them. Especially when the fabric is in need of dry cleaning and pressing it becomes more difficult and intense to do so and requires more about of labour as well as time.

What are the uses of woven fabrics?
Weaves by far are most outlasting other fabrics such as knits. This is the reason why so many heavy-duty fabrics are weaves. There are several different examples of woven fabrics some are denim, corduroy, tweed and linen. The knit fabrics are comfortable but they cannot be used as heavy-duty fabric because of the elasticity that it has overall. Some examples of knit fabrics are a sweater, Jersey, terry cloth and t-shirt fabrics.
These are some of the basic knowledge that one should have about woven fabric tapes and Woven fabrics respectively.
This entry was posted on December, 25, 2019 at 10 : 32 am and is filed under Narrow Woven Tape. You can follow any responses to this entry through the RSS 2.0 feed. You can leave a response from your own site.