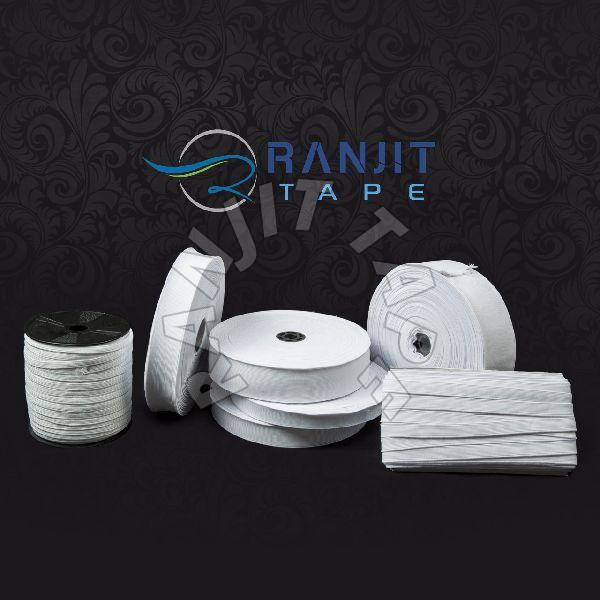 Cloth tapes are the adhesive tapes that are made for cloth backing. The cloth tapes, also known as, fabric tapes are used for different purposes, be it for constructing the hem of a garment, the handle of a bag, a fabric pouch or any other casual use. There are three types of common fabrics available in the markets. These are: Non-woven fabrics, woven fabrics, and cloth fabrics. Amongst these, the most chosen fabric type for the manufacturing of tapes is the woven fabric. The woven fabric tapes are highly durable and more reliable than any other kind of tape. These tapes are usually created as per the given dimensions in an eco-friendly manner. The tapes are available in the markets in unique designs with perfect finishing. Want to know some more

Main features of narrow woven fabric tapes
There are two major geometrical aspects that are considered while purchasing the tapes. These are the thickness and the width. The determining factor for a fabric tape is its compatibility to a bonding substrate, and the capability of its adhesive. Some of the major features of a narrow woven fabric tape are:
● A narrow woven fabric tape has a high tensile strength and can withstand a heavy weight. You can also find different strength ranges in the markets for woven fabric tapes.
● These types of tapes are highly resistant to high temperature. High level of temperature put across these tapes does not compromise upon the tape's performance.
● The woven fabric tapes are quite resistant to scratches, abrasion, and ruggedness. Therefore, you can apply them for any purpose without worrying about its wear and tear much.
● The woven fabric tapes are also weather resistant. This is one their best features. You can use these tapes for any outdoor requirements. They are resistant to cold, heat, light, water, ultraviolet (UV) rays, and any other kind of weather condition.
● There is a high level of breath-ability available while you apply the narrow woven fabric tapes on any particular thing. It helps in the air to pass, and keep the thing non sticky.

Now that you know about the major features of the narrow woven fabric tapes, you can select the appropriate and most original type of tape from the market. To get the most original piece of narrow woven fabric tape, you can browse the internet for several narrow woven fabric tape suppliers.
This entry was posted on March, 04, 2020 at 13 : 16 pm and is filed under Narrow Woven Tape. You can follow any responses to this entry through the RSS 2.0 feed. You can leave a response from your own site.