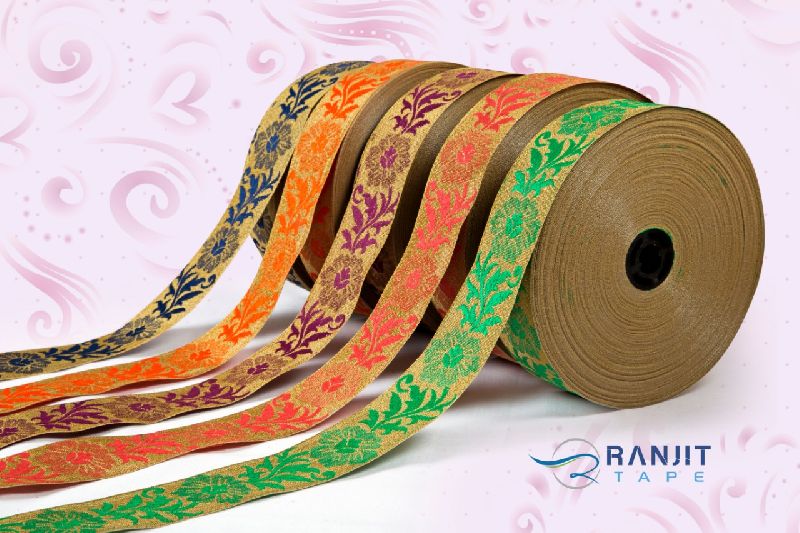 The use of laces is not a new concept in the world of fabrics. From the ancient garment business, laces are used widely especially in women's clothing.

What are laces?
Laces are actually fabrics or yarn which are stitched together to execute a specific design pattern. A wide range of fabrics is available for use on a different piece of cloth to be worn on separate occasions. Actually, the design of the laces and its materials decide for its appealing factor. This is why various designer laces suppliers in Gujarat offer a plethora of varieties for their customers in different industries and individuals.

The most traditional version of lacework is called the needle lace. As the name suggests, it is produced using needles and offers flexible and variable design patterns.

Different Uses & Types of laces:

Laces are normally used to enhance the appearance of sarees and kurtis. Various textiles used in home and personal areas use bobbin lace works especially on the pillows. This specific type of lace is prepared with ethafoam and sawdust. Knotted lace is another popular form of lace that is extremely admired for designer fabrics. Even various modern jewelry boxes are also prepared with knotted laces. This just makes the object more beautiful and gorgeous looking.

Various home decors have major use of laces to make the interior alluring and appraising. Sarees with laces are in trend these days, especially the party wear sarees. As a lingerie fabric material laces are gaining popularity as well. Some materials like cotton or linen make comfortable laces for the wearer.

Numerous varieties of laces are available in the market. Wholesale designer laces in Gujarat are very popular among individuals.

• Embroidered laces are the most popular ones used in sarees and dhotis. These can be both machines made and handwoven. Among all embroidery design patterns, floral designs are the most common choice of the users.

• French embroidered lace uses very thin fabric that is enriched with multiple design patterns. This is the reason why this kind of embroidery is the best choice for making bridal gowns. Rose and outlined motifs are commonly used.

• Filet laces use web designs inside square-shaped patches. The entire design appears like an infrared image with birds, jungles, and flowers everywhere.

• Corded lace is another type of mostly used lace prepared with interweaved designs. A perfect choice of fabric can offer a lustrous look to the output.

• Jacquard lace is considered as the most staple and it has widespread uses whenever there are demands for decorative and beautified design patterns. It is rich in design patterns such as damask and brocades to offer an elegant finish.

• Schiffli lace is a common choice for the tops, kurtis, and dresses. This is in trend now especially among the wholesale designer laces in Gujarat.

• Insertion laces are another latest choice that is in trend. It joins two fabric pieces.

• Crocheted lace was once very popular too for offering exquisite and elegant finish and is available at affordable prices too.

So, laces are truly an efficient beauty enhancer for different clothing.